Company Info.
HOME
Company
Company Info.
The leader of eco-friendly TPE solution
Young Polymer Co., Ltd.
The forerunner creating the best value for customers who need TPE solution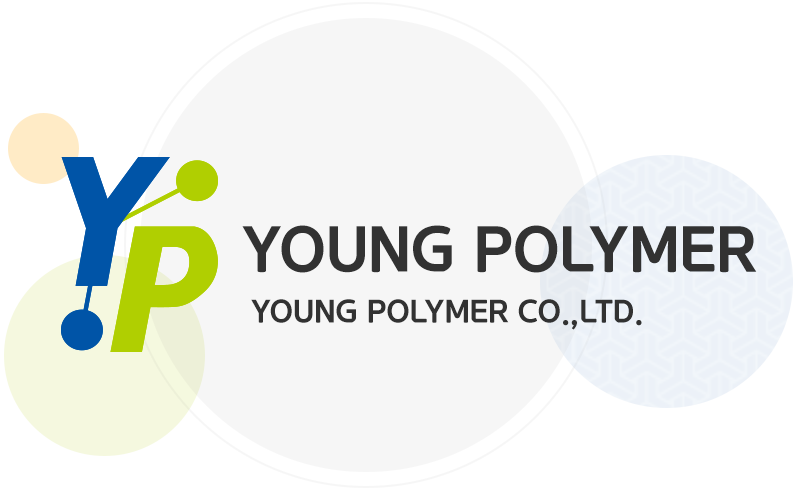 Since the production of plastic compounds in 1973, Young Polymer Co., Ltd. has grown to a material company over the last 40 years with its constant innovation and high technology.
Since the technological cooperation with Japanese Tokai Kogyo Co., Ltd. in 2013, Young Polymer has made ceaseless research and ended up developing TPE-V (Thermoplastic Elastomer-Vulcanizate)


Recently, with the launching of TPE-S that supports excellent sensitive-quality, Young Polymer expands its business to various areas, including automobiles, daily supplies, and electronic products. The company will do the best by putting customer value in the top priority.
영폴리머 회사소개입니다
Company name
Young Polymer Co., Ltd.
Representative
Oh Heeseok, Yoon Jungsang

(Each representative)

Establishment
Aug. 1973 (Oct. 1994, Changed to Corporation.)
TEL
+82-51-728-5326
FAX
+82-51-728-5330
Headquarters

/1st Factory

13-72, Nonggong-gil, Jeonggwan-eup, Gijang-gun, Busan, Republic of Korea
2nd Factory
135, Jangansandan 9-ro, Jangan-eup, Gijang-gun, Busan, Republic of Korea
Main Products
Compound, Automotive material, Composite
Business Area